by Amy Ephron, read by Laraine Newman.
Listening Library, unabridged, 3 CDs, 3.5 hrs.
Grades 4-7.
"Great for family listening enjoyment."

Newman, one of the members of the original Saturday Night Live cast, imbues Ephron's book, reminiscent of old-fashioned favorites by Edward Eager and E. Nesbit, with appropriate solemnity, humor, and a tiny bit of macabre anticipation.
While their mother is recuperating from a serious illness at home in New York, and their father, a war reporter, is away in Afghanistan, Tess and her younger brother, Max, spend the summer with their aunt in a quiet English country village. Worried about their mother and missing their father, the two children are very much at loose ends. When Tess stumbles upon a young boy and his governess on the lawn of a nearby castle, she and Max are happy to make a new friend. Although William's world is not what it seems, the magic seems quite real, thanks in large part to Newman's accents, pacing, and inflection. Great for family listening enjoyment.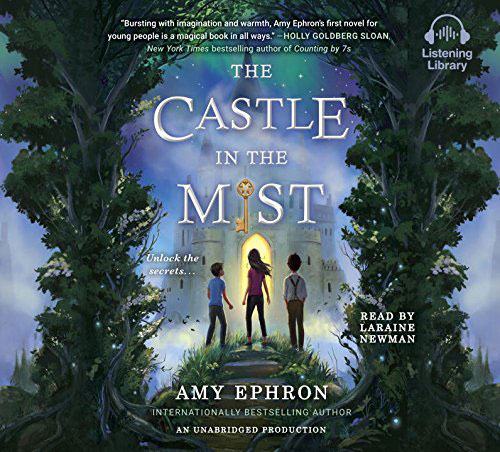 Laraine Newman narrates the audio book