I have a theory that single women who buy champagne by the case rarely end well.

Disclaimer: I've been known to make generalizations based on a case study of four.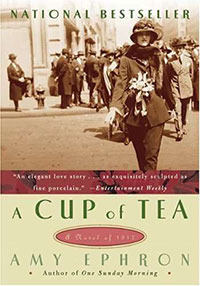 Ephron turns the notion of the good Samaritan on its head in a bauble of a tale about altruism gone horribly wrong.
—Publishers' Weekly

International Bestseller
Rosemary Fell was born into privilege. She has wealth, well–connected friends, and a handsome fiance, Philip Alsop. Finally she has everything she wants.
It is then, in a moment of beneficence, that Rosemary invites Eleanor Smith, a penniless young woman she sees under a streetlamp in the rain, into her home for a cup of tea. While there, Rosemary sees Eleanor exchange an unmistakable look with Philip, and she sends Eleanor on her way. But she cannot undo this chance encounter, and it leads to a tempestuous and all–consuming love triangle –– until the tides of war throw all their lives off balance.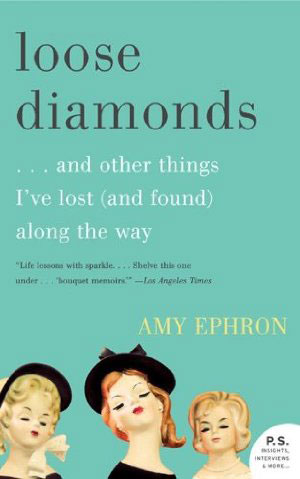 Really happy paperback of "Loose Diamonds" hit LATimes list.
third time (and that's supposed to be the charm....)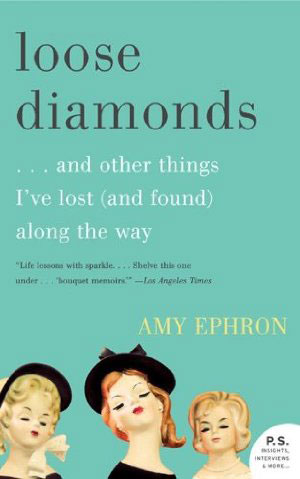 HARPER'S BAZAAR CALLS IT "A MUST READ"
"Her honest approach to her good and not-so-good relationships might be just the thing for anyone feeling sorry about themselves." – Morgan Murrell
DAILY BEAST DUBBED IT
"A HOT READ"
"Whimsical encounters with fascinating characters, from a man who had filled his home with exotic birds to spending an afternoon with infamous murderer Lynette "Squeaky Fromme"... Ephron offers a deeply honest and compelling look at the events that made her the woman she is today."
L.A. TIMES SAYS:
[A] nosegay of life essays whose pronouncs are mostly 'I' and 'we,' but are also by implication 'you' – as in, 'here's my experience of this or that life-changing moment; what's yours?" – Patt Morrison
THE DAILY CALLS IT "A LITTLE GEM"
"She is an expert at introspection as entertainment...the collection masters brevity and range." – Claire Howorth
HELLO GIGGLES CALLS IT "A FUN AND ENGAGING READ."
"The pages turn themselves...Not only do the essays stand up on their own, the overarching themes unravel themselves beautifully." -- Julia Gazdag
photo by Merrick Fisher

I've never bought loose diamonds but the idea of them appeals to me, sparkling stones that I imagine come wrapped in a velvet cloth . . .

With her wonderful sense of humor, marvelously candid voice, and astonishing perception, Amy Ephron weaves together the most insightful, profound, and just plain funny stories of her life to form a tapestry of a woman's experiences from childhood through young adulthood, marriage, divorce (and remarriage), and everything in between. Writing with great honesty and exacting prose, Ephron gives us an evocative, engaging, and often piercing look at modern life.